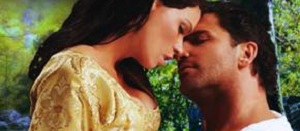 Sexy lawmen, psychic heroines, haunted mines, pesky kid ghosts: new award-winning Western Romances with a paranormal twist.
What people are saying:
Adrienne deWolfe is a master storyteller.
– Karen Larsen, Reviewer, Scribesworld.com
Not only has Adrienne deWolfe written successful novels, she has mastered the skills for helping other writers succeed.
– E.C. Stilson, #1 Bestselling Amazon Author of The Golden Sky
Ms. deWolfe brings fresh life to (Western Historical Romance) due to her marvelous characters.
– Harriet Klausner, Painted Rock Reviews
Adrienne deWolfe's writing is clever and unconventional… Guaranteed to please.
– Pamela Morsi, Bestselling Author
Adrienne deWolfe is an exciting talent with a powerful, gripping style.
– Romantic Times Magazine
Adrienne deWolfe is a jewel of a find for your keeper shelf.
– Christina Dodd, New York Times Bestselling Author
(Adrienne deWolfe) is one very talented author whose star is on the rise.
– Kathe Robin, Romantic Times Magazine
Adrienne deWolfe has a great writing style, with plenty of humor and a pinch of naughtiness that is pure delight to the reader.
– Marta Kiss, Belles and Beaux of Romance Newsletter
Adrienne is undoubtedly an author to watch.
– Jennifer Blake, New York Times Bestselling Author