So you think your life is pretty cool, huh? I guarantee, your summer daze is NOTHING like Nancy J. Cohen's, who has written today's hilarious Top 10 post, detailing all the reasons why Aliens do it better — need I say more?
<><><>
All commenters on this blog will be entered in a drawing for an ebook copy of Nancy's Warrior Prince.
<><><>
Top 10 Advantages of Wedding
an Alien
By Nancy J. Cohen
Author of Warrior Lord
You'll want to get a PIP, or Portable Intel Platform, when you see what this hand-held device can do. It comes in handy when you want to levitate heavy objects, like a glass case surrounding an artifact in a museum. Lord Magnor uses it in Warrior Lord to retrieve an ancient scroll. This document holds the clue to a weapon that can defeat his enemy. Using the PIP to remove the glass case also doesn't leave fingerprints, which he would have done if he'd lifted it himself. The PIP can scan for life forms, a useful tactic when Magnor and pottery sculptor Erika Sherwood attempt to track a group of senior citizens abducted by Trolleks. What is the enemy doing with our elders? And you'll certainly want a PIP for its locator function, especially if you're in a frozen wasteland looking for a hidden cave. Follow Erika and Magnor's adventures, and you'll see the many uses for this mobile device.
2. He's a strong protector and can tell when the bad guys are near.
The Drift Lords have the ability to sniff cors particles that tell them when a Trollek has vectored into the area. But Lord Magnor has other skills like master swordsmanship and an uncanny ability to see in the dark. These can be helpful when you are dodging human zombies animated by Hel, goddess of the underworld. Whether he's facing trolls, demons, dragons or dwarfs, a Drift Lord will defend his mate against all odds.
The Drift Lords have a plentiful supply of raw diamonds, a common commodity on their home world. Thus although he might have modest tastes, a Drift Lord can afford to buy almost anything. That's helpful when you are on the run and need to book a hotel room pronto. It won't help if there's only one room with a king-sized bed available, however. That's what happens to Erika and Magnor in Copenhagen where they're scoping out a theme park, but Erika feels better about sharing a room the next day when Magnor buys her a diamond wedding band. Their Vegas wedding had been so hasty that he hadn't been able to shower her with gifts before. It's hard to do when you're on the run from enemy soldiers bent on capturing you.
4. He makes you feel irresistible.
A Drift Lord is drawn to the alluring scent of his mate, even if it's due to her recessive Trollek genes. Once you bond, nothing will keep you apart. You need never worry about him straying to other women. Marriage is forever in his culture, so this hunk will be yours for life.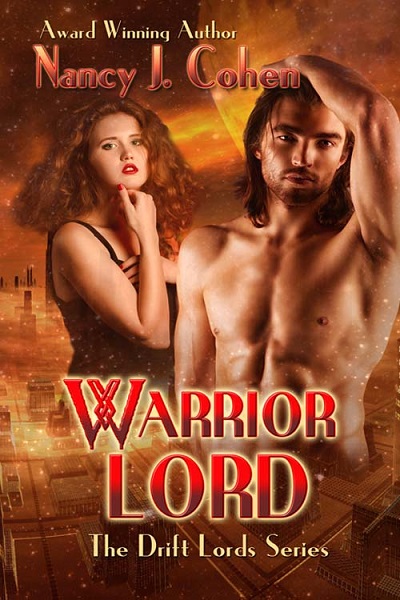 5. His kisses take you to the stars.
He knows how to please a woman on any world. Females aren't so different galaxy-wide, and even though he could have his choice of women, he's chosen you. Ask him to show you some techniques used by lovers on his world.
6. Life is never dull when he's around.
You'll be chased, captured, make daring escapes, encounter pirates, grumpy gnomes, greedy dwarfs and even a talking dragon. But steer clear of Algie, the evil Trollek scientist. She has designs on you, and they aren't good. Once a Drift Lord wanders into your life, your power will be activated. You'd better learn how to use it, because Algie will aim to stop you from fulfilling the prophecy.
7. You can be a bride twice; once for Earth customs and once to satisfy his cultural practices.
If you get married on Earth, be aware you'll still need to be wed according to his customs. Try to get him to reveal his secrets and learn about his past. The Drift Lords can be a taciturn bunch when they wish to keep things to themselves. But they'll succumb to persuasion of a physical nature, if you know what I mean.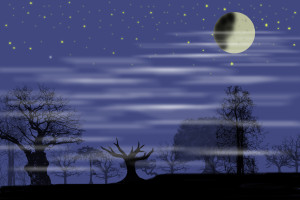 8. He'll take you for a ride in his spaceship, and it isn't a pickup line.
You're lucky if you get to ride in the shuttle, the only remnant of the warriors' battle cruiser destroyed by the Trolleks. This means of transport is less disconcerting than being conveyed through a vector shift station. Unfortunately, you'll have to make emergency jumps now and then, and the Trollek portals are the best means to do so. Hold onto your mate's hand, and he'll help to steady your equilibrium. Otherwise, the shuttle can take you place to place when its pilot isn't busy on a mission elsewhere. Paz can be a disarming fellow, but he's already taken. However, he's good for taking Erika and Magnor back to the Las Vegas casino where they were wed. This visit, their goal is to blow it up.
9. He might feel awkward in our society and needs your guiding hand, in more places than one.
Although the Drift Lords have been to Earth before, they haven't adapted to the culture. They'll make amusing blunders and will need your guidance to blend in. You might start with having them shed their uniforms and put on some jeans, but be prepared for some major hotness.
10. He'll go to Hell and back to be with you.
Lord Magnor travels to the underworld to fulfill a quest, not knowing if he'll return alive. While in Hel's domain, he learns certain truths about himself that he can't wait to share. Use your power to help Erika bring him back from the dead, and then ask him to introduce you to one of his friends. If they're as stalwart and sexy as he is, you'll have a Happy Ever After ending.
Warrior Lord
By Nancy J. Cohen
Book Description
A fantasy wedding in Las Vegas turns into a nightmare when contest winner Erika Sherwood realizes she's married an alien. Pottery sculptor Erika Sherwood has no idea her televised wedding in Las Vegas is for real until an official confirms she and the stranger she's just met are legitimately wed. A Drift Lord and warrior of the Tsuran, Magnor tricks the redhead into marriage because she's one of six women prophesied to save Earth. But as he's forced into her company in their race against the apocalypse, he wonders if he risks his heart more than his life. Can a free-spirited ceramic artist and a fierce swordsman trust each other enough to prevent disaster?
Warrior Lord
By Nancy J. Cohen
Book Excerpt
Cameras aimed at her, and a wedding march blasted from the speaker system. She resisted the urge to press a hand to her aching temples.
Magnor waited for her under the canopy where myriads of tiny lights twinkled. He looked proud and tall, an unreadable expression on his face as he watched her step forward. His cape swung behind him, making him look like an avenging god with his impressive height and sword. She took her place at his side and together they faced Dennis.
The official held an open book in his hands. Dennis began the brief ceremony, his words bypassing her brain as she stood rooted in place, immobilized by the rapid pace of events.
"With the power invested in me by the State of Nevada and the city of Las Vegas, I now pronounce you man and wife. You may kiss the bride."
Erika's head whirled. Not even fifteen minutes must have gone by. Was this what passed for a Las Vegas wedding? What a sham. She supposed that every minute they were on the air, it cost money.
Magnor's head descended, and he pressed his mouth to hers. As far as the TV viewers were concerned, they'd been married. The exchange of rings had felt real. She wondered who'd given him the one he'd slid onto her finger. Dennis, most likely. The ruddy-faced official shook their hands, gave Magnor the key to the honeymoon suite, and said their new car would be available for pickup from the valet. As for the cash, it was theirs for the taking. He handed them a large-sized signed check made out to Mr. and Mrs. Magnor.
"Oh, and one more thing," Dennis said. "I'll need your signatures on these documents, please. It's simply a formality, but we do need permission for the resort to use your likenesses for publicity. These papers also include transfer of title to the car, tax forms and such."
Erika signed with a shaky hand. In her frazzled state, she couldn't be bothered to read the details. Magnor followed suit, then grasped her hand in his and raised it in the air. The watching throng cheered loudly.
"That's it then, wife." His low, rumbly voice broke through the haze in her head. "You're mine now."
Purchase Warrior Lord from the Publisher
About Nancy J. Cohen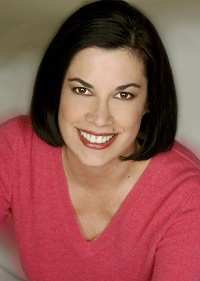 Nancy writes the humorous Bad Hair Day mystery series, featuring hairdresser, Marla Shore, who solves crimes with wit and style under the sultry Florida sun. Several of these titles have made the Independent Mystery Booksellers Association bestseller list.
Nancy is also the author of Writing the Cozy Mystery, a valuable instructional guide for writers on how to write a winning whodunit. Her imaginative romances have proven popular with fans as well. Her titles in this genre have won the HOLT Medallion and Best Book in Romantic SciFi/Fantasy at The Romance Reviews.
A featured speaker at conferences, libraries, and community events, Nancy is listed in Contemporary Authors, Poets & Writers, and Who's Who in U.S. Writers, Editors, & Poets.
Follow Nancy: