Temple of Indra's Jewel:
Time Travel
with a Cursed Gem
I'm excited to welcome Rachael Stapleton, Fantasy-Romance author extraordinaire, whose latest novel is an intriguing blend of time-travel and suspense. Imagine falling off a cliff … and waking up in the body of a princess from an ancient, magical land! Can't wait to read more …

A Tale of Obsession,
Greed and Passion 
Enter the Raffle to Win Great Prizes!
Rachael is raffling off a $20 gift card and a copy of The Temple of Indra's Jewel. Want a shot at the prize? (Of course you do!) Then be sure to leave a comment, below, telling Rachael "howdy." And don't forget to enter the raffle itself (white box, below.)
The Temple of Indra's Jewel
A Fantasy Romance
by Rachael Stapleton

Sophia Marcil awakens from a snorkeling accident in the Lérins Islands to find herself in the chambers—and the body—of a nineteenth-century princess.
In a confused state and with no idea of her whereabouts, Sophia embarks on a desperate quest for answers, hoping she can find her way back to her fiancé, Nick, and her true identity.
After she finds a diary in an antique desk, Sophia follows a clue that leads her to a questionable alchemist, who relays the history and magic of the mysterious amethyst she inherited from her great-grandmother— the only possession that made the leap through time with her and perhaps the only thing that can prevent her from becoming a pawn in a murderous plot r the throne.
Using her inheritance, Sophia races through time to the twenty-first century to solve the mystery of her family's past.
But once she is there, she unearths a dire warning about a curse that clings to her heirloom, leading her down a dangerous path involving two men from different times and ultimately puts her life at risk.
In this tale of obsession, greed and passion, a woman on a journey through time struggles to regain a family heirloom and control its magic, hoping to break the curse before it breaks her. 
Chapter Excerpt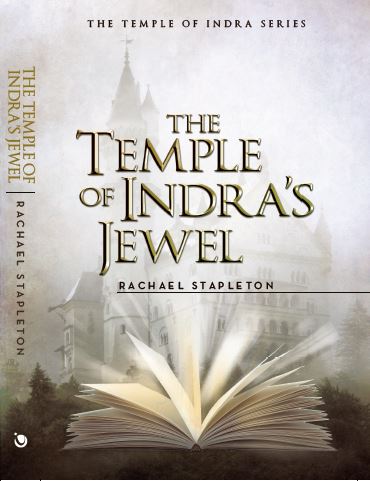 I stepped softly back from the door, turning to go, but the next few words grabbed my attention. 
"Sapphira knows where it is. I've caught her disappearing into rooms and surfacing in others since she was small. Both her father and brother took her into their confidence. If only I could force her to trust me." 
"It's past time she had a husband, my lord," said Enzo. "Demand her hand then she'll be forced to tell you." 
"Her brother is the problem. I'll have to deal with him as I dealt with the old man."
A lump formed in my throat. Someone was now pacing and I realized they might soon exit and catch me. 
I turned and rushed down the corridor fighting hysteria the entire time. What was going on around here? 
Anais came out of a room just as I approached. 
"There you are." She smiled.
 "Anais," I said, panting. "What is the name of this island?" 
"Island? Princess, I fear you're not getting any better. I'm going to call Monsieur."
 "No, and why are you still calling me that? Please Anais, I fell into the sea at Marguerite Island and I know I've washed up somewhere else. I realize you could get in trouble for breaking character in this crazy play but please tell me where I am?"
"Monaco."
"Well that makes sense." Thank God! Monaco's not far from the island. I just needed to find a phone. I began to ponder the costumes just as Anais clarified: 
"I call you that because you are the Princess of Monaco." 
I stared at her, dumbfounded. 
"See for yourself," she said leading me down the hall. 
Curious, I followed her into a room which appeared to be a library or study of some sort. Another lantern sat on yet another fireplace. Where was the electricity? My eyes darted upwards above where she now stood in front of a large gilt-framed portrait. 
She came to my side, and my jaw dropped. 
At first glance it was as though I stood in front of that mirror again at the party. The woman in the painting could have been me—well, me as I looked right now. 
"Do you remember now, Madamoiselle? This was just done at the first of the year." 
"And what year would that be, Anais?" 
"Why, 1857 of course, your highness."
About Rachael Stapleton: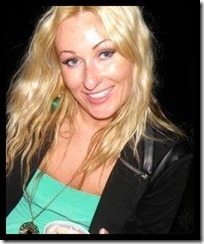 Rachael grew up in a small town, writing as a hobby until the age of sixteen, when she was given the opportunity to pen a column for the Orono Weekly Times. Today she is a dedicated writer who contributes to a weekly writer's circle and is also a proud member of the Writer's Community of Durham Region.
Rachael lives in Ontario, Canada, with her husband and two children.
Follow Rachael:
---