Reincarnation, Murder, and Celtic Culture:
Romantic Suspense Author P.M. Terrell
Welcome internationally acclaimed, award-winning author, P.M. Terrell, author of the Romantic / Paranormal suspense, The Tempest Murders. P.M. has written more than 18 novels under her other, not-so-secret pen name! (Can you guess who she is without peeking?)
In honor of her fab new novel about Ireland, past-lives, and sexy homicide detectives to-die-for, P.M. has graciously written a guest post, sharing her fascination with Reincarnation.
Reincarnation and
The Tempest Murders
By P.M. Terrell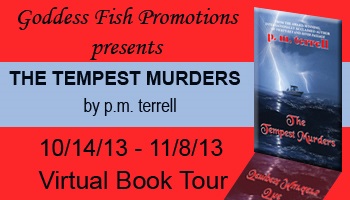 I have always been fascinated by the concept of reincarnation. When I was a young child, long before the invention of the Internet and the plethora of information we now have at our fingertips, I dreamed of places, people and events I could never have known about. And there have always been people I'd only just met, whom I felt I'd known my entire life, and others that, for no apparent reason, I always distrusted.
In the 1980's during a particularly challenging marriage (which thankfully ended) I was undergoing psychological counseling when the therapist suggested regression hypnosis. She confessed she'd intended to take me back to my childhood—but instead, I relived my own death—on a battlefield during the Civil War.
Since that time, I have delved into the possibilities of reincarnation. I found it interesting that some folks I've met were adamant believers in one life and then you went to heaven or hell; yet, when a loved one passed on, they spoke of that person's spirit remaining with them here on earth. If the spirit lives on and the cord between particular souls is so great, why couldn't they continue to evolve through more than one physical lifetime?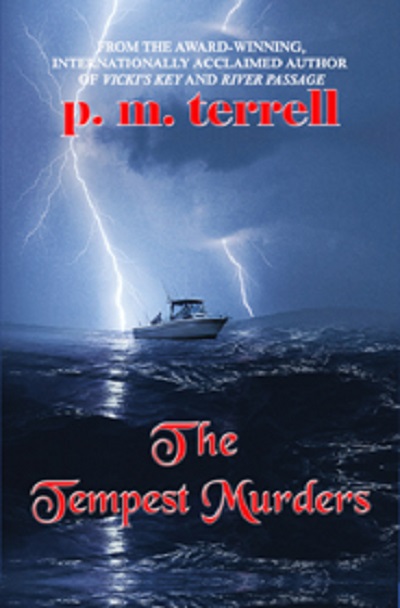 In The Tempest Murders, Detective Ryan O'Clery is an Irish immigrant and staunch Catholic investigating a serial killer in North Carolina. He, a bit like myself, has had dreams his entire life—dreams of a twin soul and a life halfway around the world and nearly two centuries earlier. When he discovers a journal kept by an uncle five generations earlier, he realizes his dreams are actually Constable Rian Kelly's memories.
In 1839 during the worst storm to ever hit Ireland, Rian Kelly lost his lover, Caitlin O'Conor, to a serial killer. In 2011, Ryan O'Clery is investigating a string of murders eerily similar—right down to the descriptions of the victims, the unique method of death, and even the killer's description. Ryan begins to wonder if he is the reincarnation of Rian Kelly. And when he meets a television reporter who is a dead ringer for the woman in his dreams, he becomes convinced that Cathleen Reilly is the reincarnation of his lost soul mate, Caitlin O'Conor.
As Hurricane Irene bears down on the coast, events begin to play out just as they had in 1839, and Ryan knows if he doesn't alter his and Cathleen's destinies, they will relive their fate over and over again.
It brings up the intriguing questions: Do you believe in reincarnation? And are we destined to relive history? Or can we alter our own fate?
Love Celtic Mythology?
Win Silver Bracelet!
P.M. will be awarding a beautiful "Celtic knot" bracelet to a random U.S. commenter. So be sure to follow P.M. and say "howdy" at each stop on her tour — including this one! The more times you comment, the better your chance of winning.
The Tempest Murders
by P.M. Terrell
A provocative story of a love that spans centuries, of soul mates found, lost and reunited… and the lengths to which one man will go to change their destiny.
Irish Detective Ryan O'Clery is working a series of homicides in America when he discovers a journal written by an uncle, Constable Rian Kelly, five generations earlier. The journal detailed the same type of murders as the worst storm in Ireland's history slammed into the island in 1839.
As Hurricane Irene barrels toward the North Carolina coastline, Ryan discovers even the killer's description matches his cases exactly. And as he falls in love with television reporter Cathleen Reilly, he begins to wonder if she is the reincarnation of Caitlin O'Conor, Rian Kelly's lover—the woman who was lost to the killer as the storm raged in Ireland—and if he is the reincarnation of Constable Rian Kelly.
Now he's in a race to rescue Cathleen before the killer finds her—or is history destined to repeat itself?
 About P.M. Terrell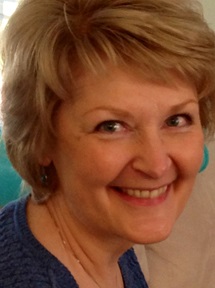 P.M. Terrell is the pen name for Patricia McClelland Terrell, the award-winning, internationally acclaimed author of more than eighteen books in four genres: contemporary suspense, historical suspense, computer how-to, and non-fiction.
Prior to writing full-time, she founded two computer companies in the Washington, DC Metropolitan Area: McClelland Enterprises, Inc. and Continental Software Development Corporation. Among her clients were the Central Intelligence Agency, United States Secret Service, U.S. Information Agency, and Department of Defense. Her specialties were in white collar computer crimes and computer intelligence.
Vicki's Key was a top five finalist in the 2012 International Book Awards and 2012 USA Book Awards nominee and her historical suspense, River Passage, was a 2010 Best Fiction and Drama Winner. It was determined to be so historically accurate that a copy of the book resides at the Nashville Government Metropolitan Archives in Nashville, Tennessee.
P.M. is also the co-founder of The Book 'Em Foundation, an organization committed to raising public awareness of the correlation between high crime rates and high illiteracy rates. She is the organizer of Book 'Em North Carolina, an annual event held in Lumberton, North Carolina, to raise funds to increase literacy and reduce crime. For more information on this event and the literacy campaigns funded by it, visit www.bookemnc.org.
She sits on the boards of the Friends of the Robeson County Public Library and the Robeson County Arts Council. She has also served on the boards of Crime Stoppers and Crime Solvers and became the first female president of the Chesterfield County-Colonial Heights Crime Solvers in Virginia.
Follow P.M. Terrell
---