Welcome Christine Amsden, an award-winning paranormal author! Christine has written some really sharp, sassy mysteries featuring her non-magical heroine, Cassie Scot, the daughter of a family of sorcerers – who always seem to be embroiled in some not-quite-legal scheme. 
Her series is loads of fun, so I asked Christine, "What's the secret for writing great paranormal fiction?" And she shared her top five tips with us in today's guest post.
Win a $50 Amazon Gift Card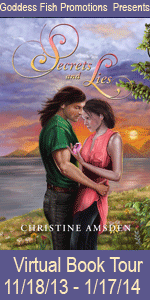 Wouldn't an extra $50 come in handy? You could win that gift card if you follow Christine's tour and leave a comment on each site.  She'll be drawing the winner from a randomly selected commenter.  To be eligible to win, follow the instructions in the white, Rafflecopter box below.
5 Must-Haves for Every
Paranormal Novel
By Christine Amsden
1. A well-developed main character.
And there's a reason this is number one! I confess, I'm a character girl. I look for character wherever I go, and I think it's the #1 most important aspect of almost any book. A handful of stories really aren't about people – there are mysteries that are just about solving a puzzle and fantasies that are just about a fun alternative world. But by this point so many fantasy stories have already been told that the cleverest world isn't going to be as effective as a well-drawn character. Magic is meaningless without people to use it, and as long as you've got people using it you may as well look deep into the human soul for inspiration.
2. Magic as a complicating force, not a cure-all.
This is actually a pet peeve of mine – magic being used as a cure-all. Far too many paranormal stories do it, especially when the paranormal subplot is secondary to a romance or mystery. The clairvoyant whose power doesn't cause problems is nothing more than a deus ex machina. And then the hand of God (the author) comes down from on high to solve the mystery. No! For a truly fantastic plot, magic must cause as many problems as it solves.
3. Growth and change.
I started with strong characters at point one, but down here on point three I will add that these characters shouldn't remain stagnant, particularly since urban fantasy novels tend to run in series.
4. Solid world-building.
In a world where literally anything can happen, it's not particularly interesting when it does. A strong world is almost like a character itself. And while it may look like a lot of the other urban fantasy books out there (we all draw upon the same pool of myths and legends), it should stand on its own.
5. Imagination.
When it comes to fantasy, I don't like to get too bogged down in shoulds. The genre is as vast as human imagination, which is infinite.
Cassie Scot Mysteries
by Christine Amsden
Book Descriptions
Cassie Scot: Paranormal Detective (Book 1)
Cassie Scot is the ungifted daughter of powerful sorcerers, born between worlds but belonging to neither. At 21, all she wants is to find a place for herself, but earning a living as a private investigator in the shadow of her family's reputation isn't easy. When she is pulled into a paranormal investigation, and tempted by a powerful and handsome sorcerer, she will have to decide where she truly belongs.
Secrets and Lies (Book 2)
Cassie Scot, still stinging from her parents' betrayal, wants out of the magical world. But it isn't letting her go. Her family is falling apart and despite everything, it looks like she may be the only one who can save them.
To complicate matters, Cassie owes Evan her life, making it difficult for her to deny him anything he really wants. And he wants her. Sparks fly when they team up to find two girls missing from summer camp, but long-buried secrets may ruin their hopes for happiness.
Cassie Scot: Paranormal Detective
Book One
by Christine Amsden
Chapter Excerpt
My parents think the longer the name, the more powerful the sorcerer, so they named me Cassandra Morgan Ursula Margaret Scot. You can call me Cassie.
I've been called a lot of things in my life: normal, ordinary, and even a disappointment. After the Harry Potter books came out, a couple of people called me a squib. Since I haven't read them, I have to assume it's a compliment.
Personally, I prefer normal, which is why the sign on my office door reads: Cassie Scot, Normal Detective.
You have to understand that around here, when your last name is Scot, people are easily confused. Not only are my parents powerful practitioners, but I have six talented brothers and sisters. Plus, my family hasn't always been known for its subtlety. When weird stuff happens around here, the people who are willing to believe in magic are prone to suspect the Scots.
The day I opened for business I got a call from an old woman who swore her cat was possessed by the devil. She also swore she'd read my web site, which clearly stated the types of work I did and did not do. Exorcisms were on the No list, and while I hadn't specified pet exorcisms, I would have thought it was implicit.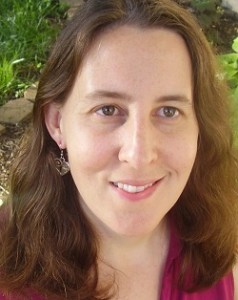 About Christine Amsden
Award-winning author Christine Amsden has written stories since she was eight, always with a touch of the strange or unusual. She became a "serious" writer in 2003, after attending a boot camp with Orson Scott Card. She finished Touch of Fate shortly afterward, then penned The Immortality Virus, which won two awards. Expect many more titles by this up-and-coming author.
Purchase Cassie Scot Paranormal Detective on Amazon
Purchase Secrets and Lies on Amazon
---